We are located in Surulere lagos, Nigeria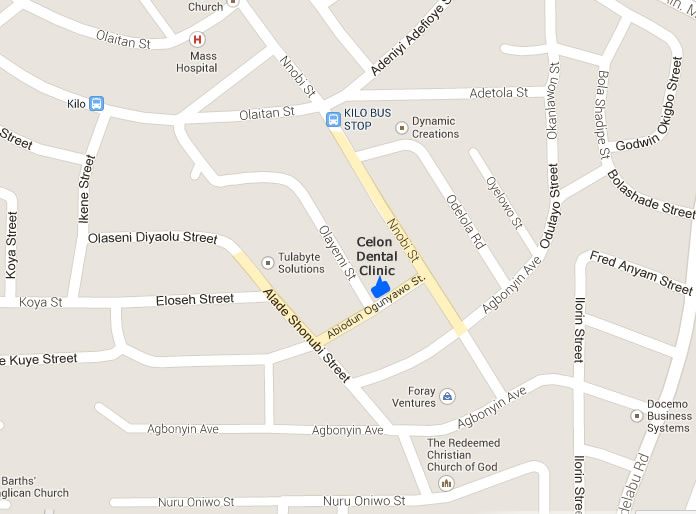 Driving Direction:

From National Stadium drive down Alhaji Marsha to Kilo bus stop, Turn to Nnobi street on the left. Abiodun Ogunyawo is 1st turn right before Top Angel Primary/Nursery school. The clinic is second building.
If you are coming from Adelabu street, turn into Agboyin avenue then to Nnobi street. Abiodun Ogunyawo is street after Top Angel Primary/Nursery schoo.